Large Territory
Specialized field mandates some travel, happy to accomodate.
On Time Delivery
Always working with clients and communicating about the progress.
Detail Oriented
From small to large, all details are meticulously checked.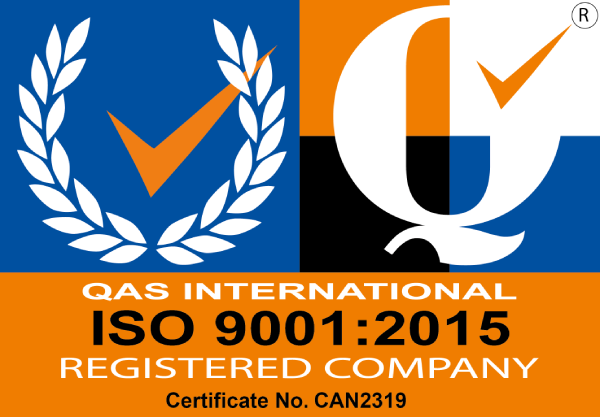 ISO 9001:2015 Registered
Quality Tank Inc. has endeavored and completed its certification to become compliant with the ISO 9001:2015 standard through QAS International. Our approved Administration system applies to "Quality Tank Inc. located in Long Sault, Ont., which provides supply, design, fabrication and erection of above ground welded steel storage tanks for our clients by using the quality management system throughout its organization"
This achievement is our commitment to providing only Quality products and services for all our clients.